Certified Quality Control
Quality is key to our business, and all manufactured components are subject to a rigorous inspection regime, providing full traceability and 100% confidence to our customers that the product we supply will operate to the highest levels of performance and reliability.
ISO
We are registered and in the audit process for the coveted, Controlled Goods, ISO 9000, and AS9100 Quality accreditations, which are synonymous with the highest level of quality in the engineering industry.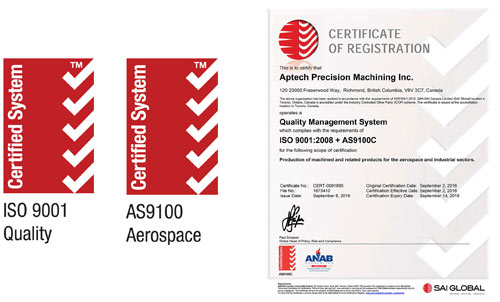 Click to enlarge
Canadian Controlled Goods Program
We are certified under the Canadian Controlled Goods Program.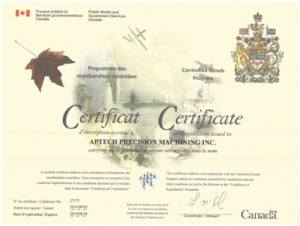 Click to enlarge