Computer numerical control machining, otherwise known as CNC machining is certainly a niche market. The concept consists of detail oriented, advanced machinery that is instructed by a very technical computer program to make extremely precise parts and prototypes, which would not be possible to hand make, or produce with regular mechanical machinery.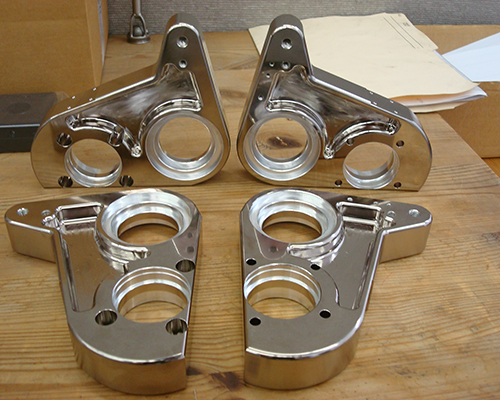 CNC machinery cannot just be found anywhere or operated by anyone. This can be discouraging to those who need parts or prototypes, who can often feel overwhelmed by uncertainty. Yet for somebody located in the metro Vancouver area, there is an excellent CNC machining shop in Richmond, located right at their door step.
At Aptech Precision Machining we have some of the finest CNC machinery, located at our CNC machining shop in Richmond, just south of Vancouver and home to Vancouver International Airport. Our CNC machining shop in Vancouver Metro region serves clients from all over the lower mainland and across the country.
We have the following CNC machinery and more available to our customers at our CNC machining Richmond shop: YMC XV-560A CNC Machining Centre, Doosan 240 CNC Turning, YCM XV-1020A CNC Vertical Machining Center, Yama Seiki CNC Turning GCL-2BL & TB-150 General V2, Spermax-Max-1-Rebel CNC Vertical Machining Center and Everising-S-250-HB Automatic Band Saw.
As well as the top of the range equipment, we have state of the art facilities. The CNC machining shop in Richmond is close to the airport, as well as easily accessible by car and is clean and maintained with regular quality and safety checks. We have everything that is needed for shipping and receiving parts and welcome you to visit to check it out yourself.
Finally, we also have a team of experts working at our CNC machining shop in Vancouver Metro region. Our companyemploys some of the best CNC operators and experts in the area. Our staff consists of those who can design, program, produce, and develop all of the parts and prototypes that you need for your industry. And as well as being experts in CNC machining in Richmond, they are also informative, communitive, and friendly, which is why our clients from all types of industries love dealing with us here at Aptech Precision Machining.
For more information on our process of manufacturing parts and prototypes, as well as our CNC machining shop in Vancouver, contact us today and we will be happy to set up a consultation with you.